OPEN DAY 2023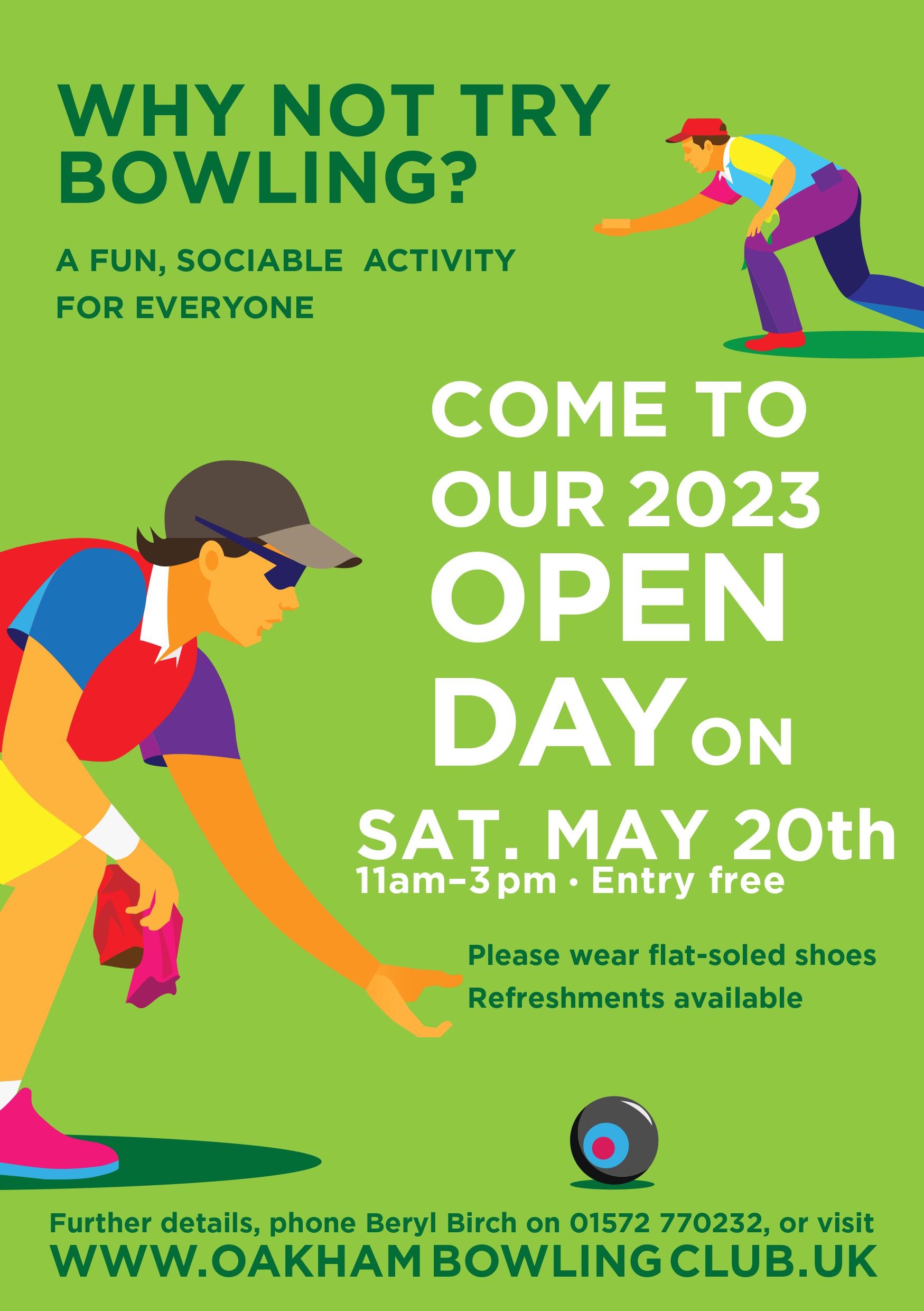 Open Day 2023
Our next Open Day will be Saturday 20th March 11am to 3pm entry free.
Come along have a go and enjoy a great social game - ALL AGES WELCOME.
See photographs below from last year's open day.
Open Day 2022
The highlight of the week was the Open Day on Saturday when Oakham Bowlers were out in force to welcome visitors to the Vale. From 11.00 am they were welcomed to the Club before being registered and then given a short tour of the club house and it's facilities.
Next they were taken onto the green where the rinks were set out in a variety of formats. This enabled our visitors, most who were new to lawn bowls, an opportunity to try their hand at an easy, short length game with lightweight woods before moving on to a full sized rink using match woods. Club members who were guiding and coaching on the rinks were very pleasantly surprised at the skill levels on display! Before leaving the Club our Visitors were briefed on membership details, coaching facilities and the easy and friendly way to become involved through the twice weekly chummy games.
It was pleasing to hear the appreciative comments from our guests saying how they had enjoyed the experience and the friendly and helpful way they had been conducted around the club house and on the green. Several visitors were eager to return to the Vale on Sunday morning to join the regular chummy session – a very positive outcome from the day.
Below are some photos from the Open Day held Saturday 28th May 2022.